Latest News


24/03/2021 Grassroots football can re-start on 29/03/2021 Update can be found here.
18/02/2021 We're Still Waiting Update can be found here.
01/01/2021 Suspension of Youth training statement can be found here.
24/07/2020 - Latest Club Newsletter can be found here.
18/07/2020 - Latest Update from FA for Return of Grassroots Football.

Presentation Day Event 7th June 2020
Our annual Youth Section Presentation Day took place via Zoom video conference.
Congratulations to all the award winners and many thanks to all our players,
club officers, coaches, sponsors and parents for another good season (albeit cut short).
The Frank McCusker Fair Play award went to Max Hockley (Under 7's).

Chairman's Award went to Kevin, Richard and Carol from the Under 16's.
Special thanks Marten, Roger and Keith for helping with the event.

We look forward to resuming youth football again soon.

Best regards
Andrew Charman - Youth Chairman.
Winners & Nominees in full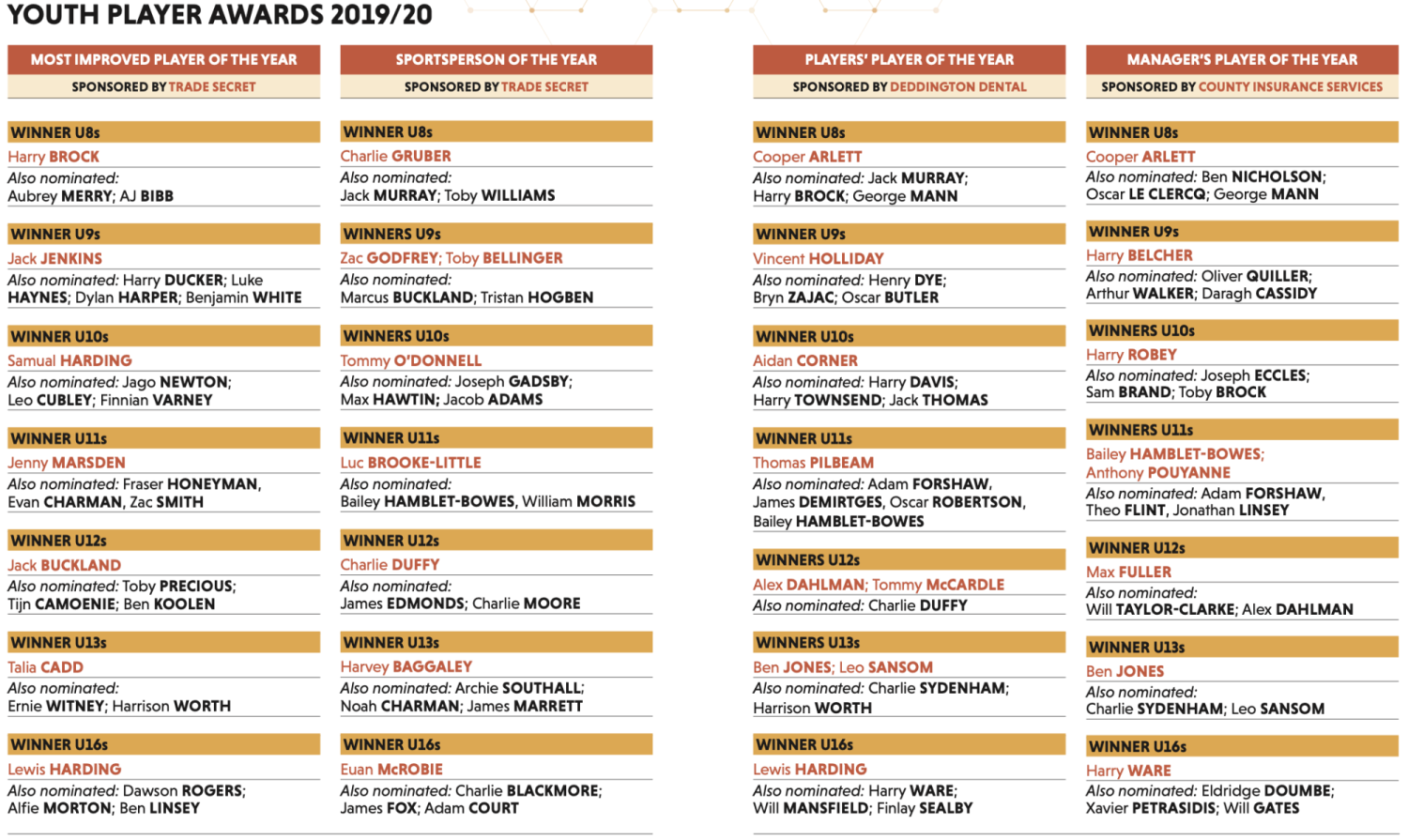 March 2020
Please click here to see our updated club statement email regarding Coronavirus (17/3/2020).
February 2020 Newsletter
Please click here to view the February Newsletter.
Club Lottery